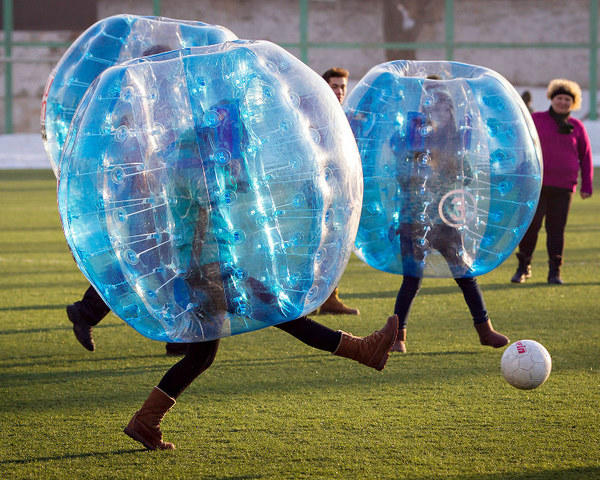 Bumper Balls - 3 on 3 (6 Balls)
Got a smaller event or party? Sick and tired of all the boring activities in Salt Lake City? Looking for a fun game with your friends, colleagues or family? Get everyone in the game! With 3 on 3 bumper balls you can involve up to 12 people.

Perfect for indoors in a gym or outdoors on a soccer field, inflatable Bumper Balls are the hottest things in Utah. Shoulder straps and handles kepp everyone safe inside the ball. You can even roll completely upside down!

Ultimate Inflatables offers a wide variety of Bumper Ball Games which includes the ever popular Bumper Ball Soccer, Bumper Bal Invasion and many more! Be prepared to experience the most whacky, exhilarating and crazy time with your friends and colleagues. Soccer has just became a contact sport: Bump or be bumped!
Pricing

Up To 2 Hours

$229.95

Additional Hours
$50.00